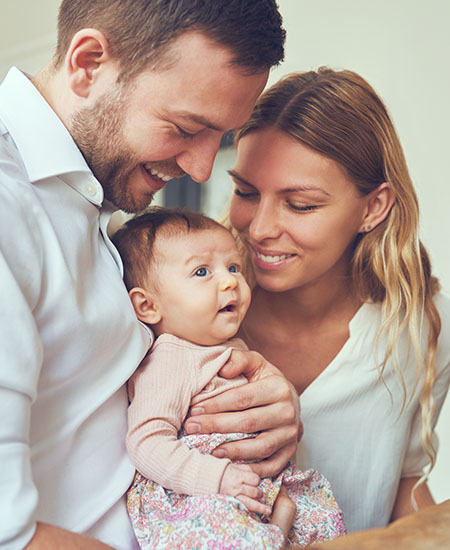 Intracytoplasmic Sperm Injection (ICSI)
A common procedure used in male infertility cases is intracytoplasmic sperm injection, or ICSI. This is essentially the process of directly injecting sperm into the innermost part of an egg. Once a woman has first undergone ovarian stimulation and egg retrieval, several of her eggs can be used for ICSI and in vitro fertilization (IVF).
Very specialized tools allow an embryologist to select individual sperms for fertilization, which are then carefully placed in the cytoplasm of an egg with an ICSI needle. After the sperm has been injected into the egg, they are checked the following day for signs of normal fertilization. On average, about 70-85% of these eggs become normally fertilized. This rate of success does not ensure an equally high pregnancy rate, but some studies have found that in-vitro fertilization pregnancy success rates are higher when ICSI procedures are used. This may be because ICSI is often used for younger women, who have higher egg quantity and quality. Egg quality is vital for embryo quality, which is the main factor in IVF success.
The most common reasons that the ICSI procedure is utilized are severe male factor infertility, such as low sperm concentration, low sperm mobility, poor sperm morphology, previous IVF with poor results, or low egg yield upon egg retrieval. Many couples choose this option instead of donor sperm insemination when faced with the above complications.
Although ICSI is predominately used in male factor cases, it is also used in situations where egg quality or quantity is low, and can be helpful to ensure successful fertilization. ICSI can be used to help get a higher yield of fertilized eggs than with the regular method, which involves mixing the eggs and sperm together. However the IVF with ICSI success rate is lower for "egg cases" as opposed to sperm cases.