Jay Hackworth, Embryologist
Meet Jay Hackworth, a talented and experienced embryologist now serving as a full-time member of the Green Valley Fertility Partners IVF team. With a background working for multiple fertility specialists, Jay brings a wealth of knowledge and expertise to our clinic.
Jay holds a Bachelor's degree in Clinical Laboratory Science from the University of Nevada, Las Vegas, and has a diverse background working in both the military and healthcare sectors.
Show More
He began his career in the field of fertility at Sher Fertility in 2002, where he honed his skills as an andrologist and worked with hormones. During his time there, he also achieved ASCP certification.
At Green Valley Fertility Partners, Jay utilizes his extensive knowledge and skills to help patients achieve their dreams of starting a family. His dedication to providing exceptional care and support has made him a valuable member of our team. We're proud to have him on board and look forward to working with him to help families grow.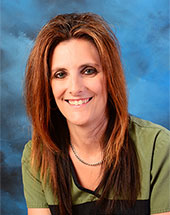 Amy Mariano, LPN, Clinical Manager
Meet Amy Mariano, a dedicated and experienced Licensed Practical Nurse (LPN) and Clinical Manager. With over 10 years of experience working alongside Dr. Fisch, Amy is committed to providing comprehensive and compassionate care for all of our patients.
A native of Pennsylvania, Amy received her degree from Mercer County Career Center and has a passion for helping others. As Clinical Manager, she takes pride in ensuring that our patients receive the highest level of care and support, and is always there to answer any questions and provide guidance.
Show More
When she's not at work, Amy enjoys spending time with her two beloved bloodhounds and relaxing in the great outdoors. Her dedication to her work and her patients is evident in everything she does, and we're proud to have her on our team.
Leah Kekoa, Lead Medical Assistant
Introducing Leah Kekoa, our lead medical assistant at Green Valley Fertility. For Leah, working at our clinic has always been a second home. She knew she was in the right place from the very beginning, when she witnessed a beautiful moment during one of her first OB Scans with Dr. Fisch. After an emotional cycle for a couple, Leah turned the light off and listened as Dr. Fisch found their baby's heartbeat for the first time. Leah was overcome with emotion and felt the same joy she had felt when she heard her own daughter's heartbeat.
Show More
This experience solidified Leah's passion for helping our patients fulfill their dreams of starting a family. She considers it a very humbling experience to walk through this delicate time with our patients, whether it's holding their hand prior to a procedure, talking them through their fears or worries, or offering a comforting hug when words fail. Leah takes pride in being there for our patients every step of the way.
Leah's dedication to our patients and our clinic is evident in everything she does. She loves her work and is passionate about helping our patients achieve their dreams. Leah believes that working at Green Valley Fertility has made her heart happy in more ways than one.